Mideast Regional Yo Yo Contest - 2013 Complete Results
Names Printed in Blue indicate Nationals Prelim Automatic Seed
Names Printed in Red indicate Nationals Finals Round Seed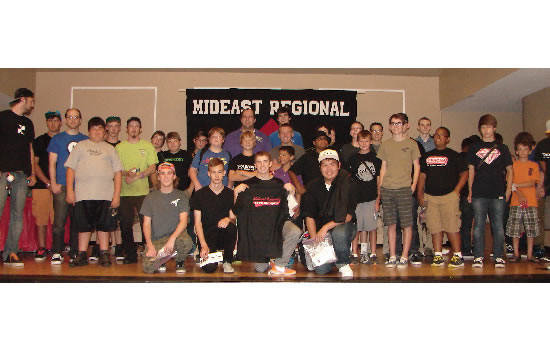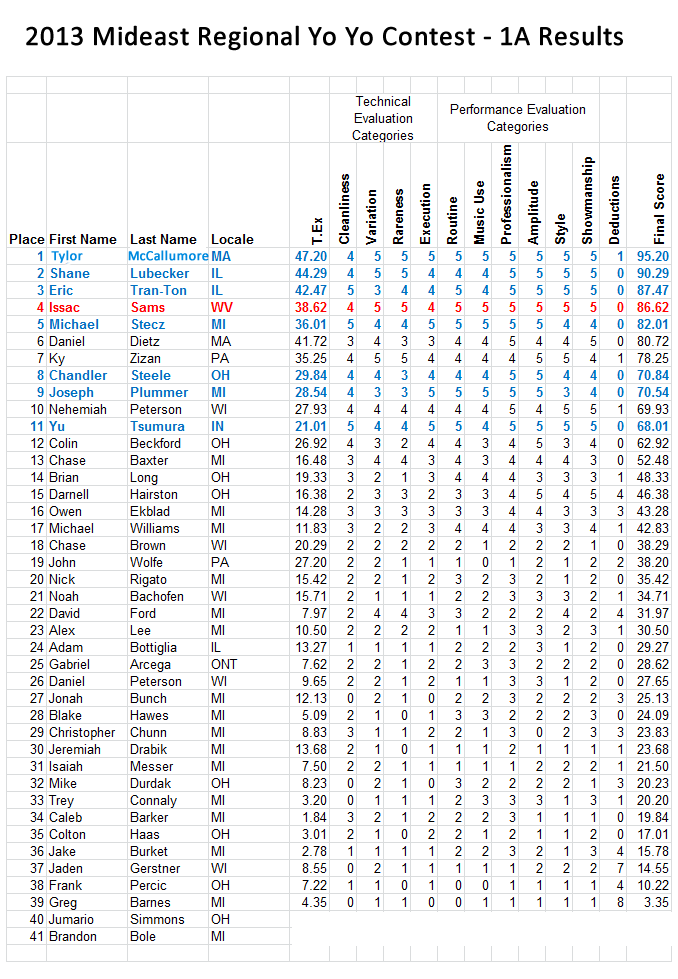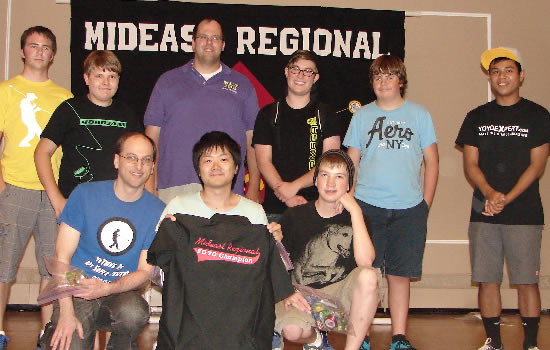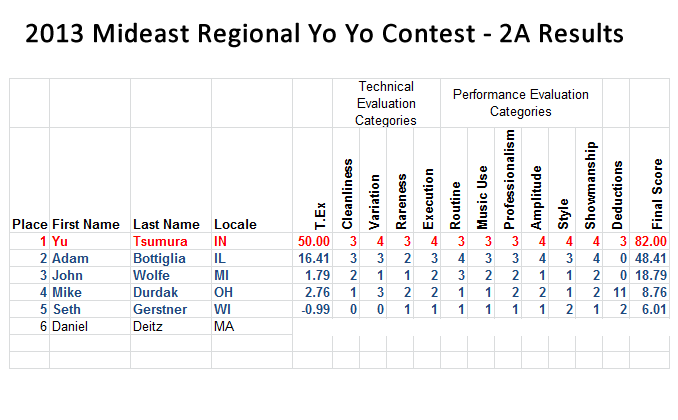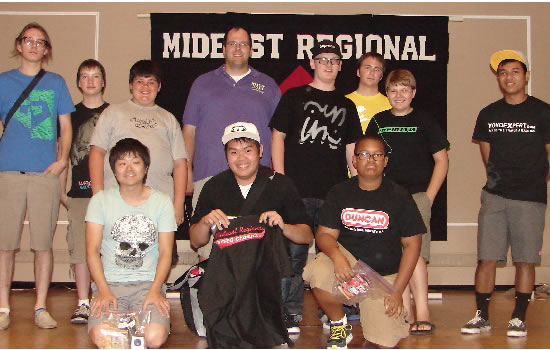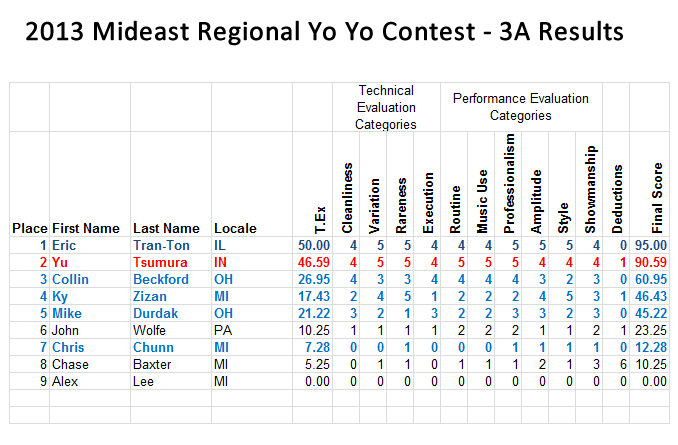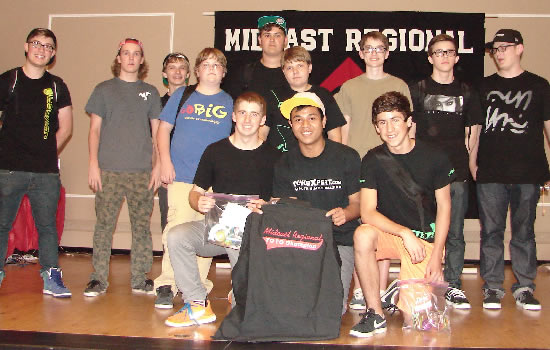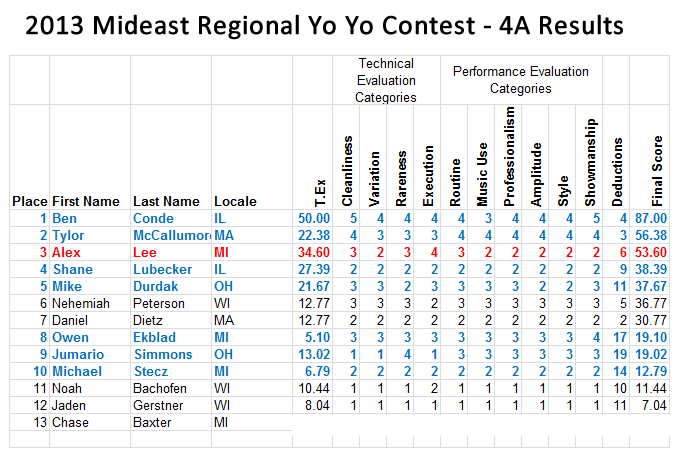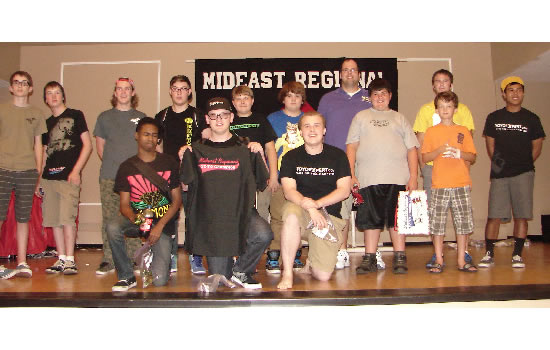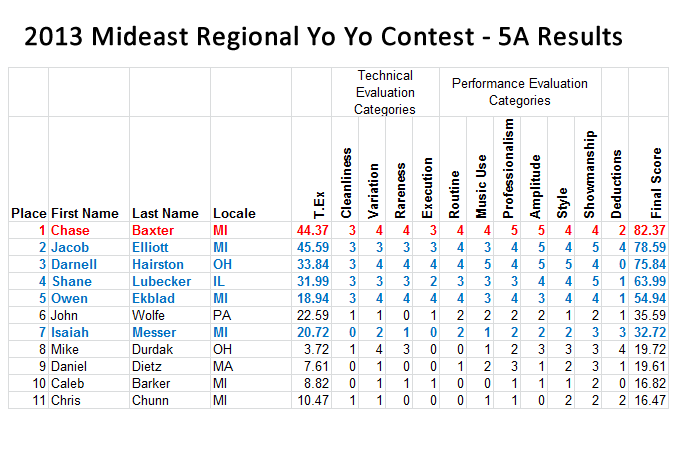 Names Printed in Blue indicate Nationals Prelim Automatic Seed
Names Printed in Red indicate Nationals Finals Round Seed
Seeding indications are preliminary/unofficial, pending certification by National Yo Yo League.
For more information regarding the National Yo Yo Contest rules and seeding procedures, click here.
Congratulations to Chris Chunn, winner of the "Runaway Dog" Competition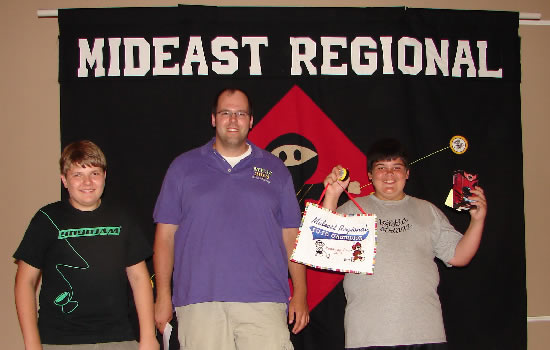 Congratulations to James Buffington, Winner of the Longest Sleeper - 9 Min, 13 Seconds.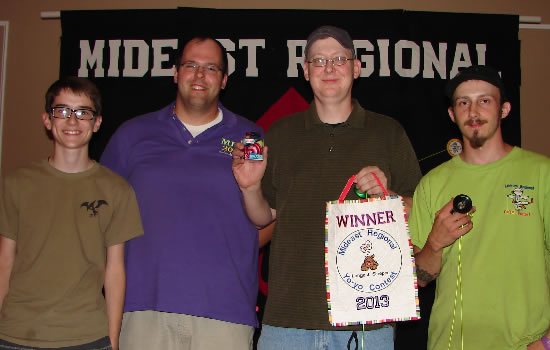 Congratulations to our Sports Ladder Winners !